Terry Clark & Friends Radio
Every week, Terry and a valued friend will talk about their
intimate friendship and expeditions with Jesus.
This Week we're visiting with Kelly Willard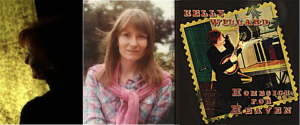 This dear lady's iconic voice broke into our hearing and hearts during the Jesus Movement in the beginnings of Maranatha!Music. She's still a strong voice in the mainstream of the Holy Spirit's work and plays mandolin in the country gospel worship team in her church in Alabama. This is a deeply encouraging conversation for all of us, but especially for those who have struggled, or do struggle with depression. The most beautiful thing in God's creation, the beauty of His holiness, comes through broken vessels who bend low and find it on the lowest shelf. God's holy and powerful beauty pours through this grand lady of the Cross.
~
---
More Radio
Best radio station interviews with Terry: